Our mission is to provide a personalised service, that both you and your woof will love
Every dog has its own individual personality and needs, which OUTPAWS will promise to acknowledge and satisfy.
We want to ensure that your Very Important Pet ("VIP") is provided with constant care and consideration. OUTPAWS seeks to facilitate each individual client in consideration of your respective needs and the needs of your much beloved woof.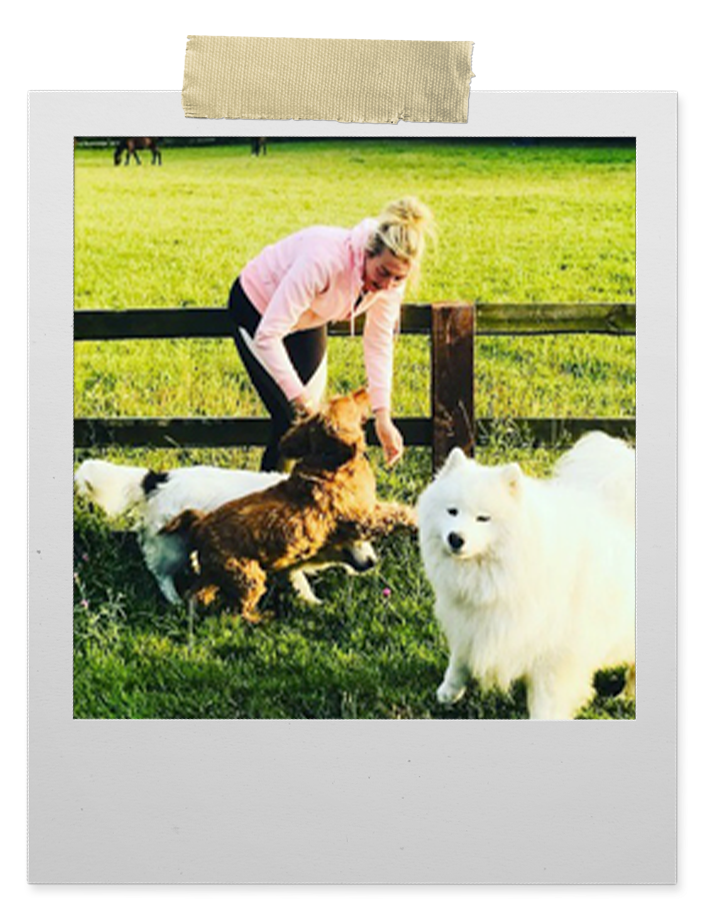 Here to love and care for your pet like they're our own
My biggest passion in life has always being animals, even from early childhood. Even in my previous life as a photographer and communications professional. I have always loved working with clients on animal events, brands and marketing campaigns. My own personal journey has brought me to understand and value the importance of animals and the positive impact they bring to our daily hectic lives. So when the opportunity finally came to immerse myself completely into the animal world 24/7, I didn't hesitate to take the leap of faith. 
Uniquely positioned for the highest quality care of your furry friend
Currently working with Jim Stephens, Pet Behaviour Counsellor, on animal behaviour & training techniques
Practical experience with handling dogs, both as a dog walker and sitter, with additional experience with young puppies
10+ years' working with animals, ranging from dogs of all ages to horses, including foals and mares
Professional experience working with, handling and training animals
Previous work professionally with several animal charities, canine brands and animal behaviour experts
The most important experience required – dog mom!

"When, I first met Laoise when she was organising the Pedigree Chum Dog spa at Ireland's first Pet Expo in 2006. She was utterly professional in her duties and displayed her obvious caring attitude towards dogs and people. From that time I have seen her passion for all animals, their welfare and requirements, but dogs remain her number one focus. Over the years she has shown and developed her knowledge of the breeds and has undertaken studies to improve her understanding of behaviour and training and I have been delighted to help her in her professional development. Her commitment to her new business of OUTPAWS reflects her personality and drive to innovate. She is honest, trustworthy, fun and caring and if her charges could talk they would unanimously agree that with Laoise, Life is more than a walk in the Park."
– Jim Stephens, Owner at the Pet Behaviour Centre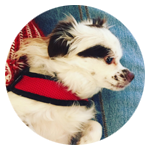 "Our pups love Laoise!!! We were super nervous pet parents new to Dublin from the US and were very worried about finding someone new here to mind our beloved fur babies. Meeting Laoise put our minds at ease. She was so open to our special requests and very communicative about the pups' activities while also being a lovely, considerate, trustworthy guest in our home. We're excited about all the new travel possibilities. THANK YOU, LAOISE!!!"
– Dottie
Kieran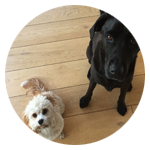 "I have never been able to leave my dogs at kennels...I just wouldn't be able to relax knowing that the experience could be extremely stressful for my boys, especially as one of them is of a nervous disposition. Therefore, I went looking for a pet sitter and found Laoise from OUTPAWS. Laoise has dog-sat my two senior boys several times now and I've been able to enjoy my holiday knowing that their every need, including medical requirements, are taken care of. Laoise sends regular updates with pictures and I'm never surprised to see that the boys have welcomed her into their home whilst quickly claiming her lap and sharing cuddles! If you want your furry babies to feel safe and loved while you're away, without the upheaval and stress of being in a new environment, then Laoise from OUTPAWS is your person!"
– Bailey & Bruno
Diane Blaum
Mon - Fri
7am - 7pm
Weekends
Dog Minding Only
Ballsbridge Ave
Dublin 4
Ireland